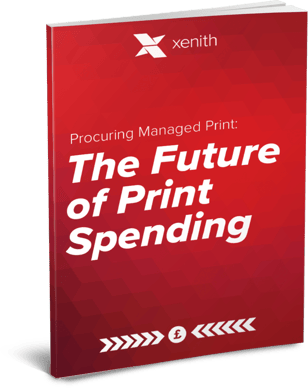 This guide explores some of the key factors that affect cost when procuring managed print services including the total cost of ownership, consumable use and paper usage and controlling print spend.
The guide also details what the future of print spend might look like and what needs to be taken into account when procuring new contracts and services for managed print services. Backed up with research from Gartner and Quocirca, this guide is ultimately an overview of what you need to consider if your main goal of procuring a new managed print contract is to cut costs and get the best value for money - while ensuring high levels of service and uptime.
If you're in the position of procuring managed print services or if you're part of the process, download this guide to learn about:
Controlling Print Spend (Asking the right questions and the true cost of MPS)
Reducing paper usage and cutting print costs (cutting the right costs!)
Print Management Information - The analytics
The evolution of managed print services
What does the future hold for print?
Fill in the form to download the guide.