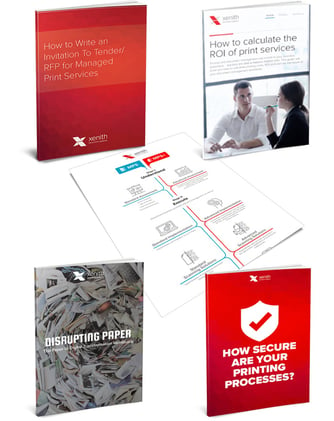 The MPS Toolkit includes 7 resources to help you at the different stages of your Managed Print Services journey - from managed print services RFPs to print security and digital transformation.
Here's what you'll get from the toolkit:
Guide: How to write an invitation to tender/RFP for managed print services
Guide: How to Calculate the ROI of Print Services
Guide: How Secure are your printing processes?
Guide: Disrupting Paper - The Paper to Digital Transformation Workbook
Infographic: The Difference between MPS and MPS+
Online Tool: Benchmarking Calculator
Online Tool: Print Process Risk-o-meter and Report
Simply fill out the form to access all of the above.