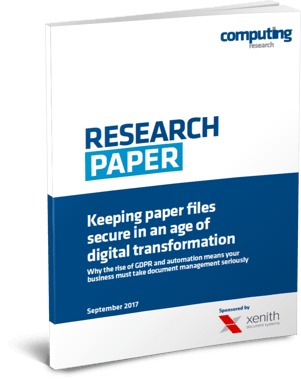 GDPR creates new compliance concerns for UK executives and businesses that are not prepared could be left badly exposed.
Your business must be ready for the change.
This Computing research white paper, sponsored by Xenith, explains:
the significance of digital transformation
the potential impact of GDPR
the need for document online and offline
the technologies and partnerships that can help IT leaders to take a tighter grip over document management.